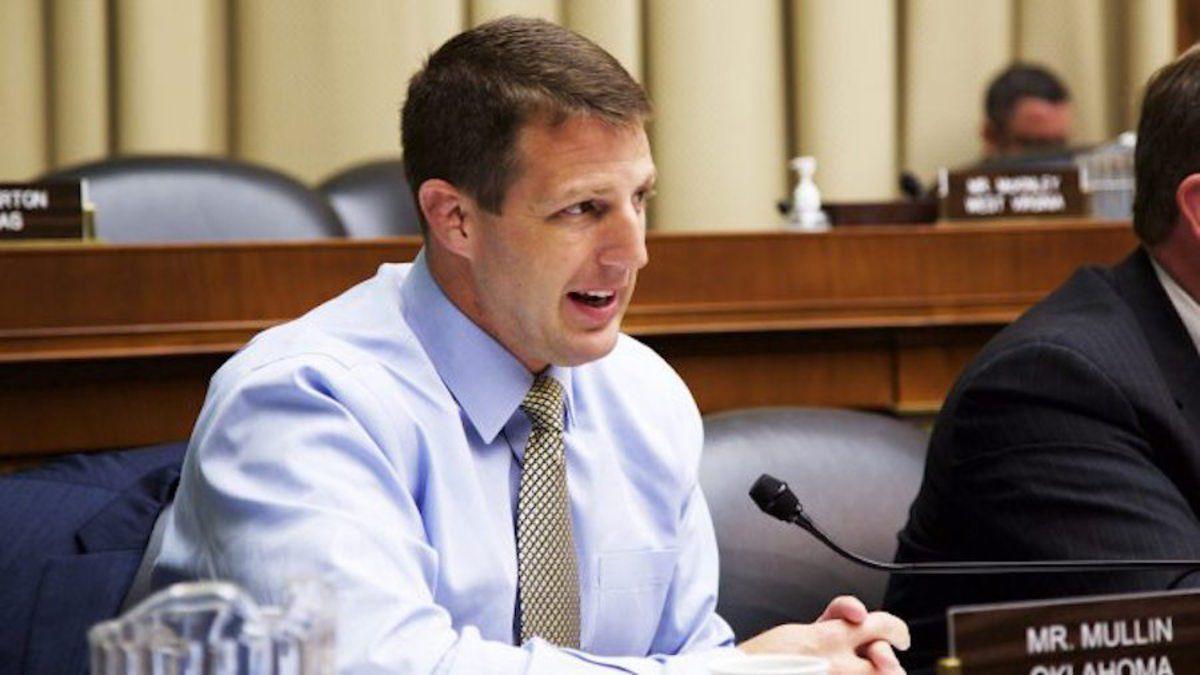 As part of the FDA Reauthorization Act of 2017, the Research to Accelerate Cures and Equity (RACE) for Children Act passed unanimously through the House.
"The medical developments in adult cancer treatment drugs are years ahead of the developments for our smaller and more vulnerable pediatric patients. The RACE for Children Act aims to close that gap by requiring that regulation catch up with innovation," Mullin said in a press release.
In the Energy and Commerce Health Subcommittee Markup on May 18, North Carolina Congressman G.K. Butterfield stated there are almost 900 drugs in the "adult cancer pipeline."
"However, only a handful are in development for children with cancer. This is an opportunity. If the science is available to find better cures for adults, why can't we also apply these cures for children?" said Butterfield.
The matter was brought up in the committee meeting because Mullin had taken a minute to discuss why the RACE for Children Act is important to him.
"Clinical trial research for children with cancer lags behind the adult cancer research for many years, so even though there are breakthroughs in cancer research and treatments for adults with cancer, children like Kai won't reap any of those benefits," said Mullin, referring to Kai McAlpin, a Cherokee County child who died in March due to T-cell leukemia.
Warrior Kai, as he is known, propelled the actions of Mullin in this topic area.
"If Kai's family had not contacted me, and then others continued to, I'm not sure if this would have been brought to my attention. I met some of the families at the Muskogee office. It breaks my heart," Mullin told the Daily Press late last week. "The pediatric community got involved and said there's something out there to make a difference."
Kai's father, Gary McAlpin, has been vocal in the community about contacting politicians and continuing the fight against pediatric cancer. He remains optimistic because of work that has been done by organizations such as Kids V Cancer, the House of Representatives and its staff, and the thousands of people who called and contacted their representatives.
"They have made such a huge difference. Now [it's up to] the Senate to pass this bipartisan act that will literally save thousands of children's lives in the long run," said McAlpin.
Mullin believes the act will move through the Senate as quickly as it did the House.
"This moved a lot faster than most. The timing was perfect and the policy was perfect," said Mullin. "If we know the risks, we'll assume the responsibility of making the choice of moving forward. Let's give them every fighting chance available, give every tool available to win the fight."
Although his family has suffered a heartbreaking loss, McAlpin remains focused.
"Because of Warrior Kai and the strength and determination he showed through his fight of his rare and lethal cancer, I truly believe that he is still working beyond that realm in ways that we may never fully understand. His life may have ended here physically, but our role and responsibility as adults is to take up his example and push on to save these children's lives," he said.
To go along with the numerous fundraisers held in Cherokee County to benefit individuals with pediatric cancer, McAlpin has formed a new organization.
"Our new nonprofit called Sweetwater Foundation, which includes Kai's Warriors Against Childhood Cancer, will continue to push for this change to continue Kai's fight, and to assist those families going through treatment for cancer," he said.
Mullin said that pediatric cancer, especially in his district, is something he is going to keep paying attention to.
"We've started contacting the appropriate people. We're going to take a look at it," said Mullin. "We're moving in the right direction."